Microsoft Outlook the most widely used email client software, stores its contacts in a PST (Personal Storage Files).
Sometimes these PST files gets corrupt, as a result one cannot access the important contacts of PST file. This situation creates very serious troubles like: business transaction may get bound etc.
Address Book Recovery software proficiently recovers contacts from corrupt or damaged PST files of Microsoft Outlook. Address Book Recovery software supports to recover all the fields of individual contacts. Users can save Outlook contacts in VCard, CSV & PST file format. Software supports to recover contacts of MS Outlook 2007, 2003, 2002, 2000 and 97.
Outlook PST Address Book Recovery software supports to recover contacts from corrupt or spoiled PST files as follows:
Go to Start » Programs » Address Book Recovery . Open Address Book Recovery, initial software start-up screen appear as follows: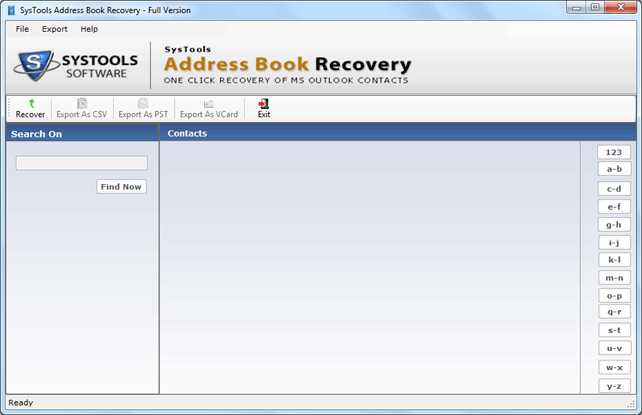 Click Recover button to Recover Selective Contacts which you want to Recover

Mention location of PST/OST contacts where you want to locate after getting recovering process is done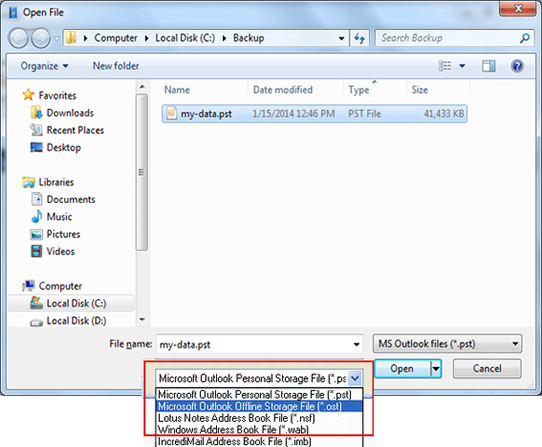 You can see the Preview of All Recovered Contacts Here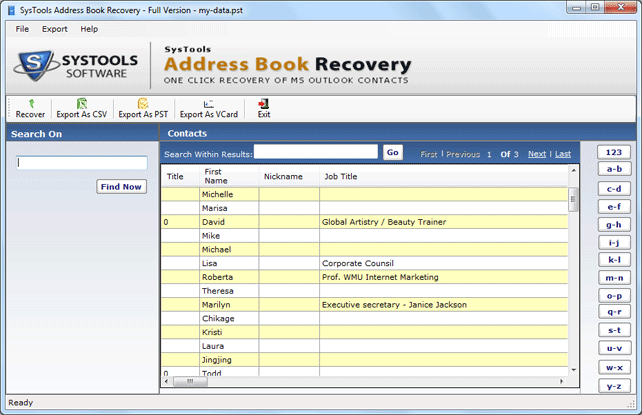 User can Export Outlook Contacts into various Formats