How it Works
Step 1
Run Address Book Recovery Software:
Click to Start menu » All Programs » Address Book Recovery.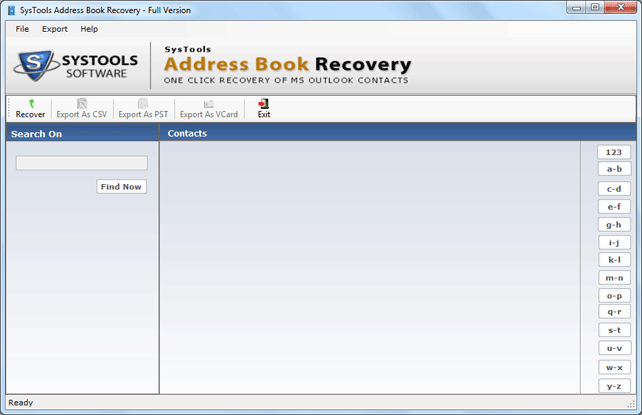 ---
Step 2
Recover Outlook Contacts
Open Selected Contacts.
Enter File name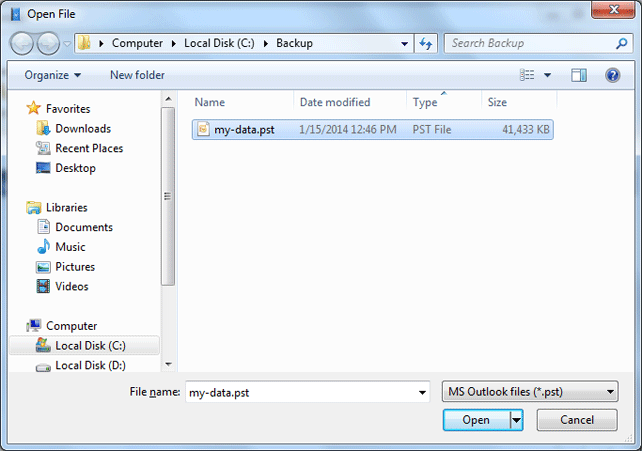 ---
Step 3
Data Recovered Succesfully
Recover Your Data Succesfully Click on "OK" button.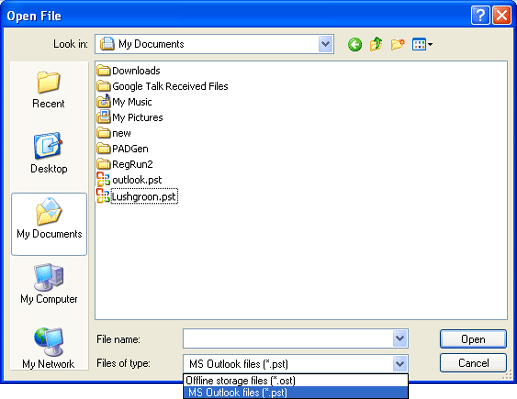 ---
Step 4
Export PST Contacts
In this step you can easily export PST contacts into various formats: VCF, CSV.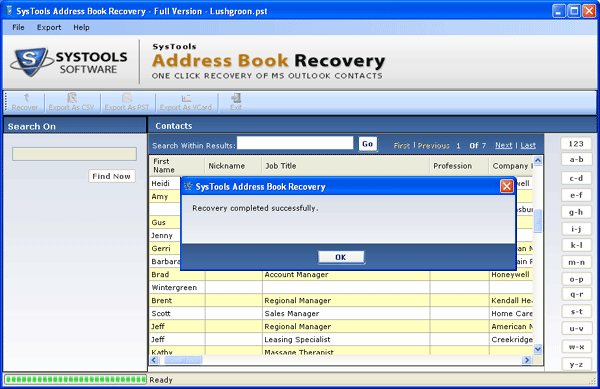 ---
Step 5
Export Csv Contacts
If you need to export all contacts into csv file format, then click on "Export as Csv" option.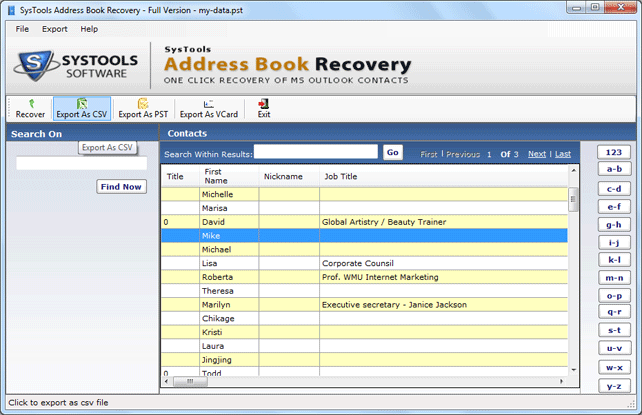 ---
Step 6
Choose desired location of PST/OST file
Import all PST Contacts succesfully.
You can save OST/PST file contacts into desirable path/location.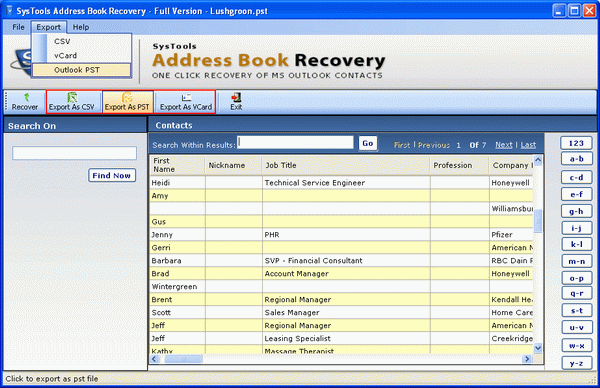 ---
Step 7
Contacts Export as CSV format.
Data Export Succesfully click on "ok" button.

---
Step 8
Export Contacts into PST form
Select file format of PST files.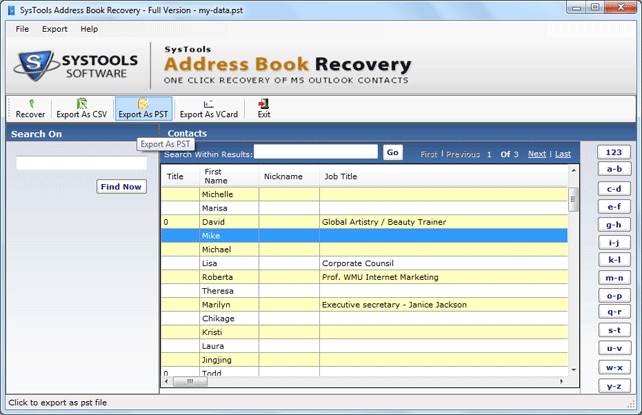 ---
Step 9
Save PST Contacts
You can save all contacts into safe location and enter file name where you need to save them.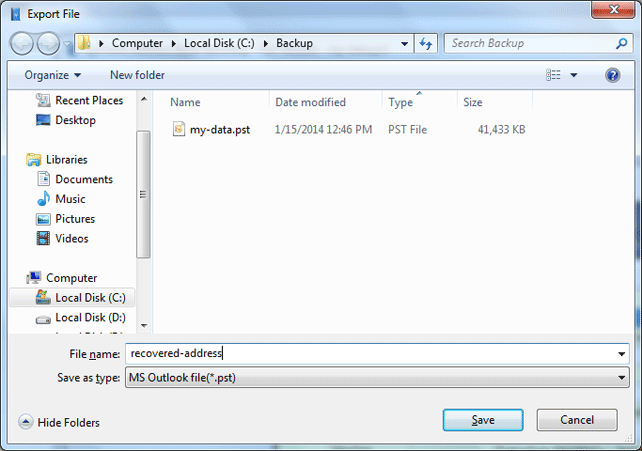 ---
Step 10
Export PST Data
Your PST contacts are shown on PST file format.

---
Step 11
Export Contacts into Vcard format
This step shows all contacts are export into the Vcard format.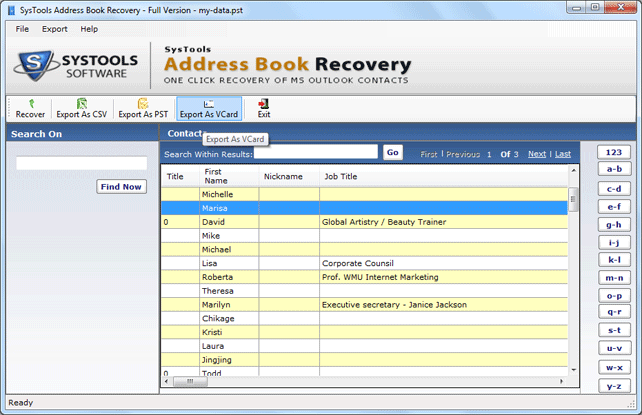 ---
Step 12
Select Folder/file location
Select location of the folder where you want to save VCF contacts.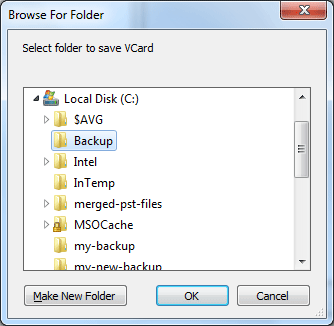 ---
Step 13
Export All Contacts
In last step you can view all exported contacts into Vcard format.

---